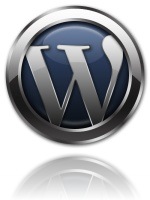 I'm pleased to announce that I just landed my first book deal. Believe me, it sounds strange to say that.
I wish I could say that I've been planning this book for years and that I submitted the idea to an eager publisher, who snapped it right up. Actually, the complete opposite is true.
Here's the story: I've been writing on technology for a few years now, mostly via TipsFor.us, where I serve as Senior Editor. It's a hobby more than anything else, and I enjoy writing on technology in my spare time, when I'm not writing music, prepping a lecture, grading papers, or furiously running in circles about some random matter.
About a week ago, I checked my e-mail one morning and found an e-mail from a publisher based in England. I read the e-mail in disbelief – it was an invitation to author a book on the WordPress software (free software used to power thousands – or maybe millions – of websites). An acquisition editor found some of my technology writings, liked what she saw, and contacted me. That was it. No begging or pleading on my part – just an offer to author a book. Was I interested? Yes!
I don't want to reveal too much about the book yet, but it deals with WordPress' integration with a certain popular plugin. The author of the plugin has already agreed to review the book when it is released. I've completed the book outline already, and I estimate that it will be roughly 250 pages. My contract from the publisher just arrived this morning, so it's an official deal now. It will be a gradual process, but I'll get rolling on it in the next few weeks. I expect to have a complete draft of the book around August 2009.
The significance of this book deal is beginning to dawn on me… slowly. I mean, this is a book that will likely show up in your local Borders, Books-A-Million, and other popular bookstores, and it will be written by a composer who only writes on technology as a hobby! To think that an offer like this just found its way to me through no active seeking of my own is both exciting and humbling.
If I'm lucky, the book will sell millions of copies, and I can forget about the imploding economy and retire to a Polynesian island. Ha, right. On second thought, maybe I won't give up my day job. :-)
Originally posted on 20 February 2009